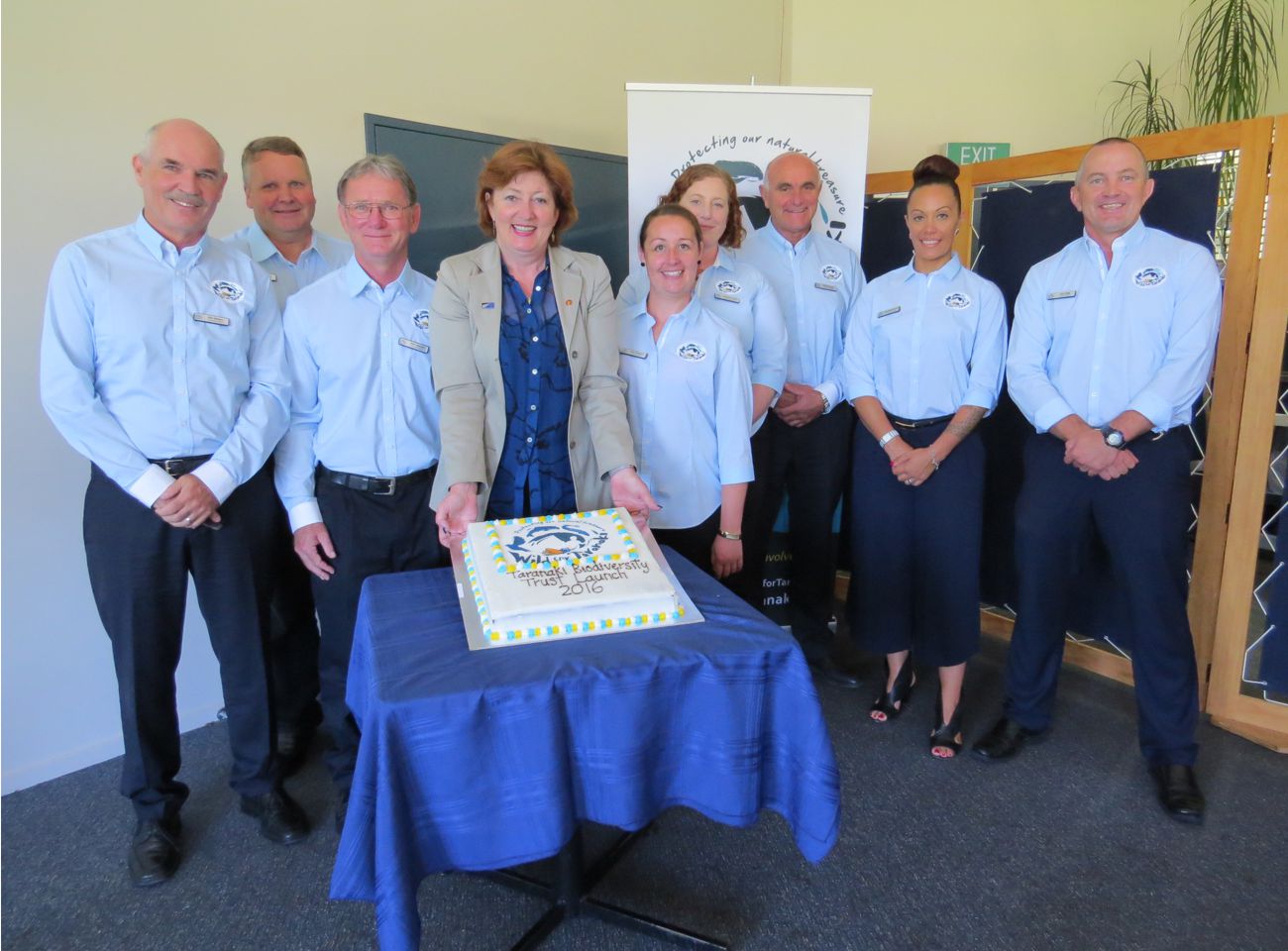 Posted on May 26, 2016
---
Wild for Taranaki hold an annual Regional Biodiversity Forum, where biodiversity practitioners and community organisations get together to share information and build capability in the community for enhancing biodiversity.
The launch of Wild for Taranaki and the Community Biodiversity Fund in February 2016 was followed by a Regional Biodiversity Forum.
The launch was led by Conservation Minister Maggie Barry, who says this Taranaki initiative is an excellent example of communities coming together for the benefit of their natural environment.
The Forum following the launch discussed high-value collaborative opportunities the Trust can consider adopting as strategic projects. The Forum included a presentation of maps showing biodiversity 'hotspots', the regional extent of animal pest control, and sightings of western brown kiwi, little blue penguins and short- and long-tail bats.
The Forum also saw the launch of 'Restoration planting in Taranaki: A guide to the North Taranaki Ecological District', the second in a series of guides providing information on restoring and enhancing the indigenous vegetation cover which as been lost from Taranaki.
Conservation Minister Maggie Barry (holding cake) with Taranaki Biodiversity Trust Board members (from left) Roy Weaver, Mike Weren, Allen Stancliff, Kara Prankerd, Cassandra Crowley, Michael Joyce, Puna Wano-Bryant and Liam Dagg.
Presentations from the Forum can be found in the resources section of our website.
Related links:
Taranaki Conservation Steps up – Conservation Minister