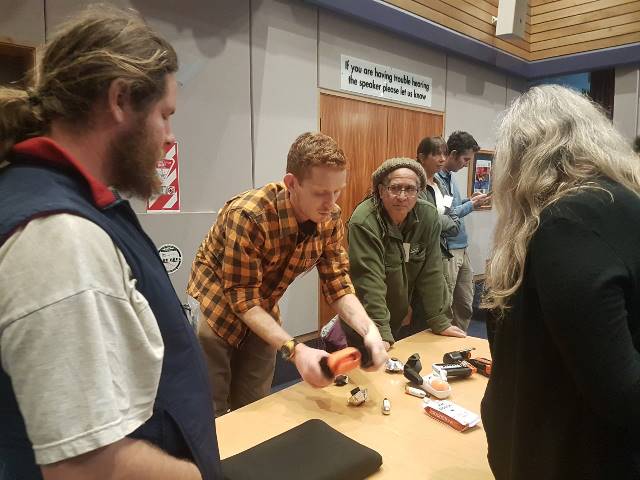 Posted on July 26, 2017
---
The Taranaki Predator Hui was held in June 2017 in New Plymouth in partnership with the Predator Free NZ Trust. Some of the speakers included:
Professor Carolyn King from Waikato University,
Kelvin Hastie – the NEXT Predator Free Champion,
Nick Graham from Good Nature,
Steve Allan, Feral Cat trap designer from Northland.
We also had practical demonstrations, and heard from our members around the region and what they were doing in terms of predator control.
A big thanks to all our speakers and demonstrators, and also to the Merriland's Kindergarten for putting on a yummy lunch! Steve Allan Cat Traps will be available from the Taranaki Regional Council at the end of November for approx. $50 each.
You can find the presentations and handouts from the workshop on our resources page.